We know your organization can balance people, planet and profit, because we're doing it too.
As a sustainability agency, R&G is responsible for not only supporting our clients in managing their impacts, but also for managing our own impacts internally. We work tirelessly to ensure we're meeting and exceeding the highest standards of sustainability in our field.
We minimize our environmental impact
Climate change is the greatest crisis of our age, and it will take universal action from companies of all sizes to achieve a sustainable solution.
Our electricity is 100% renewable
We have adopted a work from home policy to offer more flexibility and minimize our energy use. We also use Bullfrog Power to purchase renewable energy for all of our team members' electricity use while working.
We are a zero water and zero waste organization
Our fully-digital work environment means our company doesn't consume any waste or water. We also provide electronics and battery recycling pickups for our team to divert any of their e-waste from landfills.
We encourage staff to make environmentally conscious choices
R&G provides an annual bonus to every employee as reimbursement for clean transportation purchases, like bikes or e-bikes.
We invest in our community
R&G understands that we need our communities for our business to thrive as much as communities need strong corporate and civic participation. That's why we are always looking for opportunities to engage and get involved.
We purchase locally
61% of R&G's spend in 2020 was with local suppliers. In total, 71% of our spend was with sustainable suppliers that were either local, non-profits, BCorps, women-owned, or environmental organizations.
We are a team of volunteers
R&G supports local organizations by offering employees 2 days of paid time off each year to volunteer in the community at an organization of their choice.
We value equity
R&G is a women-owned and led company with women also representing 50% of our staff. 25% of our staff also identify as visible minorities. We are continuing to look for ways to increase the diversity of our workforce.
73 purpose-driven organizations served
R&G's branding and design teams have enabled non-profit organizations, clean tech firms and other social enterprises expand their impact and website traffic. Check out the results!
Next Ride
Branding & Website
30+ events
400+ EV rides
30,000+ website engagements in the first year
SDG 7 & 11
New Acre
Branding & Website

32,000+ acres of natural ecosystems preserved
50% increase of biodiversity and native species
1,100+ farmers and ranchers involved

SDG 13 & 15
Polaron
Branding & Website
3,500+ solar projects nation wide
32 MW of solar capacity installed
SDG 7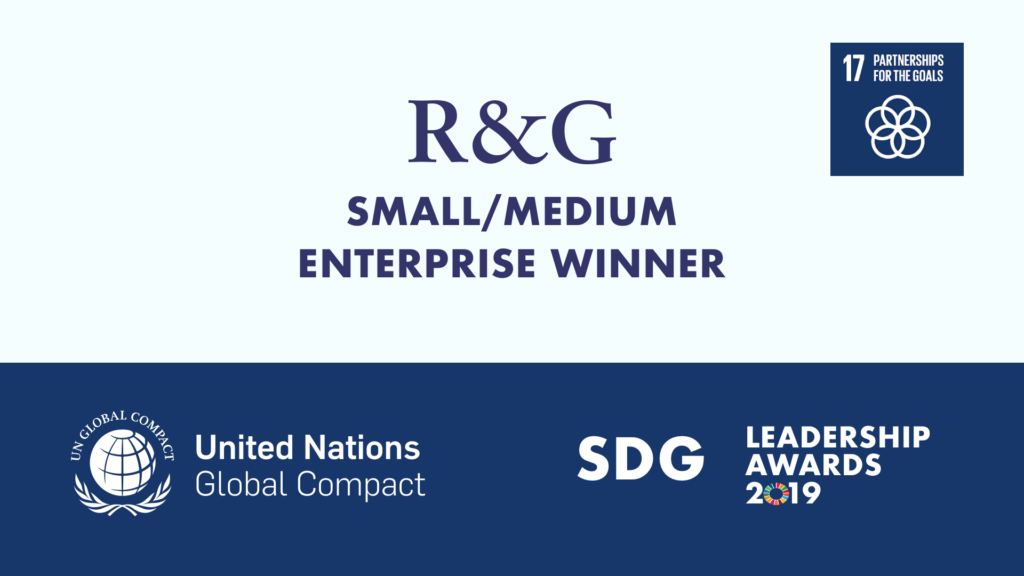 R&G Strategic Wins 2019 Canadian SDG Leadership Award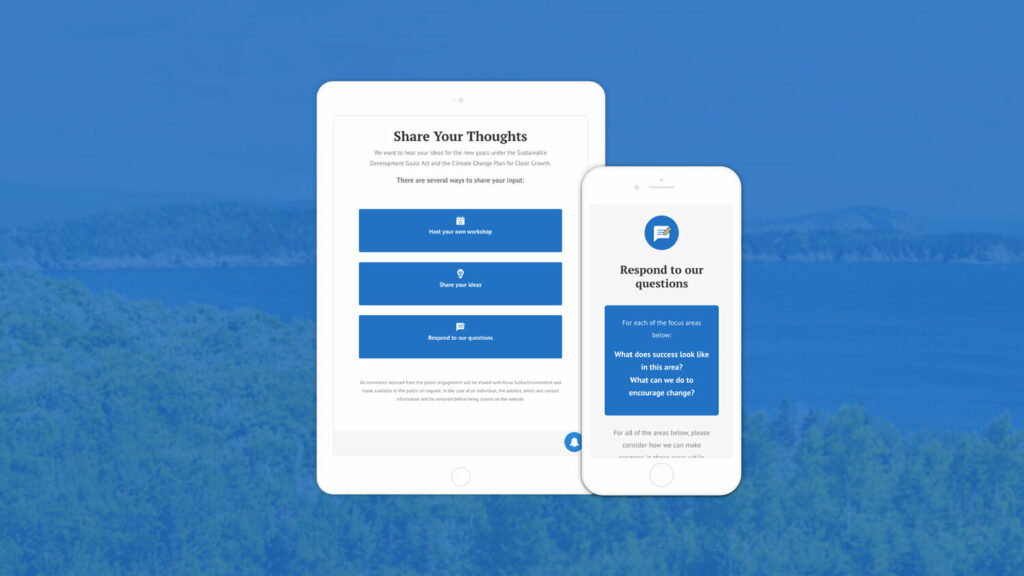 Nova Scotia launches public consultations for Sustainable Development Goals Act with the help of R&G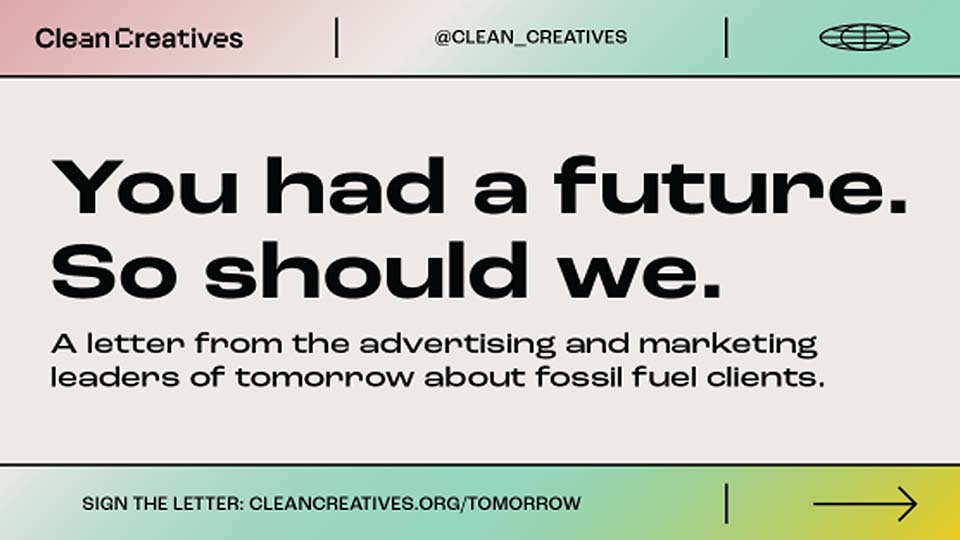 R&G Strategic proudly co-signs the Clean Creatives open letter
Get started with sustainability for your organization today
Looking for ways to improve your social and environmental impact?
Fill out the form for a free consultation with a sustainability advisor.