What a year we've had!

We can say with all sincerity that like 2022 felt like a year of awakening and sustainability discovery for communities, individuals and industries.
Businesses and organizations large and small became attuned to ESG trends, discovering the threads connecting social and environmental issues. And coast-to-coast we all experienced how a warming planet will affect our lives—together, and in real time.
And even though it's tough for our team to choose highlights from the year when all of our projects make such a positive impact, we thought we'd share a few.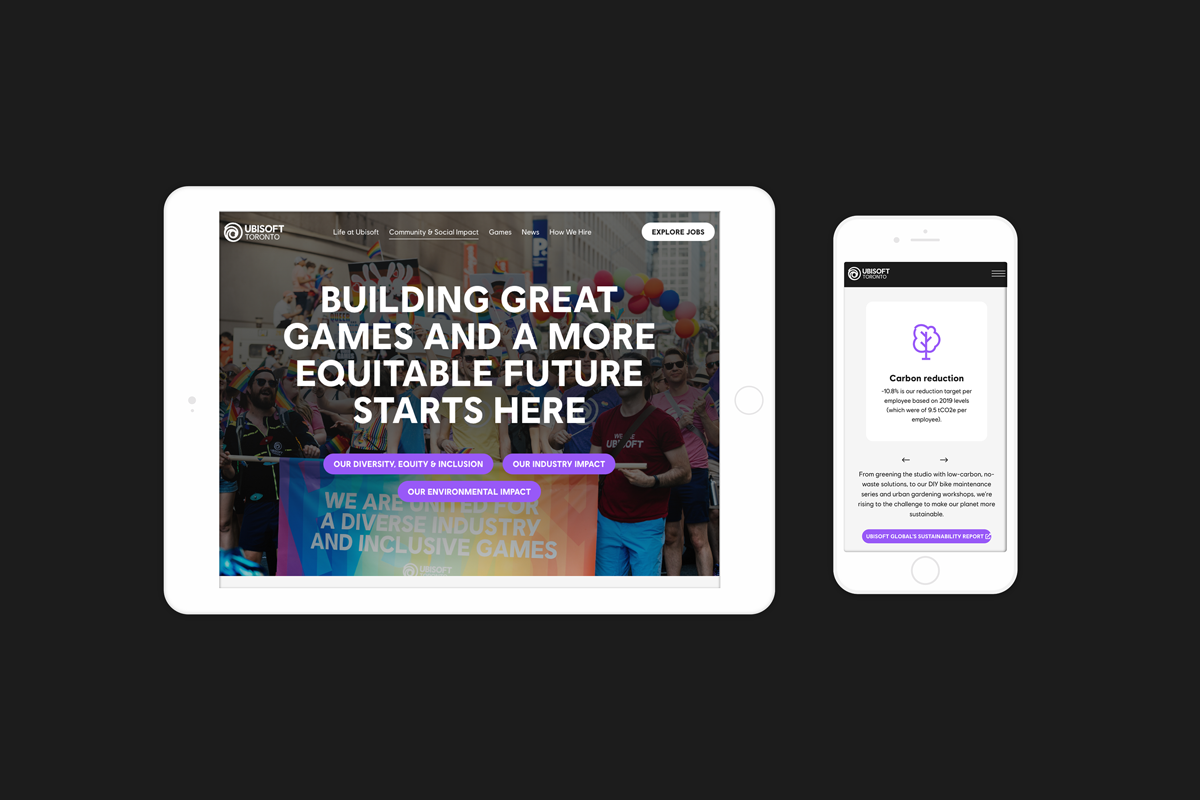 Ubisoft
In an increasingly digital, post-pandemic world, recruitment within the creative industries is more of a challenge than ever. Talented creators like the ones working at famed Ubisoft in Toronto are in high demand, and they can go anywhere. To stand out, Ubisoft tapped R&G to help bring its values, purpose and social impact to the forefront of its talent and acquisition strategy.
Check out the beautiful careers website we created for the wonderful team at Ubisoft, to show off their DE&I commitments, their support for employee well-being, and their amazing culture to prospective team members.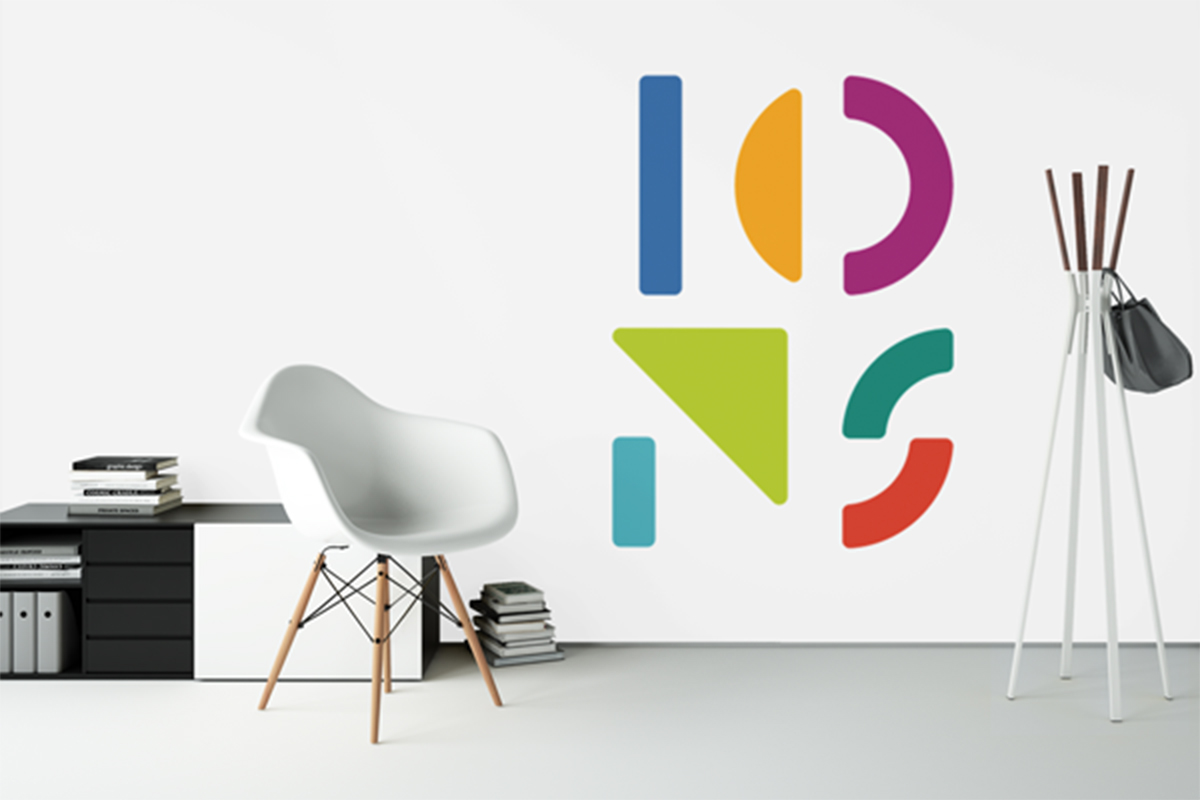 IONS
The community sector produces so much value for society, but the language used to describe it is centred on the idea of scarcity—like calling community organizations 'non-profits'.
IONS, formerly the Nova Scotia Community Sector Council, knows this all too well, and their ambition for 2022 was a total rebrand to do away with a scarcity mindset and turn toward a mindset of abundance.
We collaborated with their team to create a whole new brand lexicon by renaming them Impact Organizations of Nova Scotia or IONS, and launched a gorgeous new website to help them build capacity to scale the sector's impact.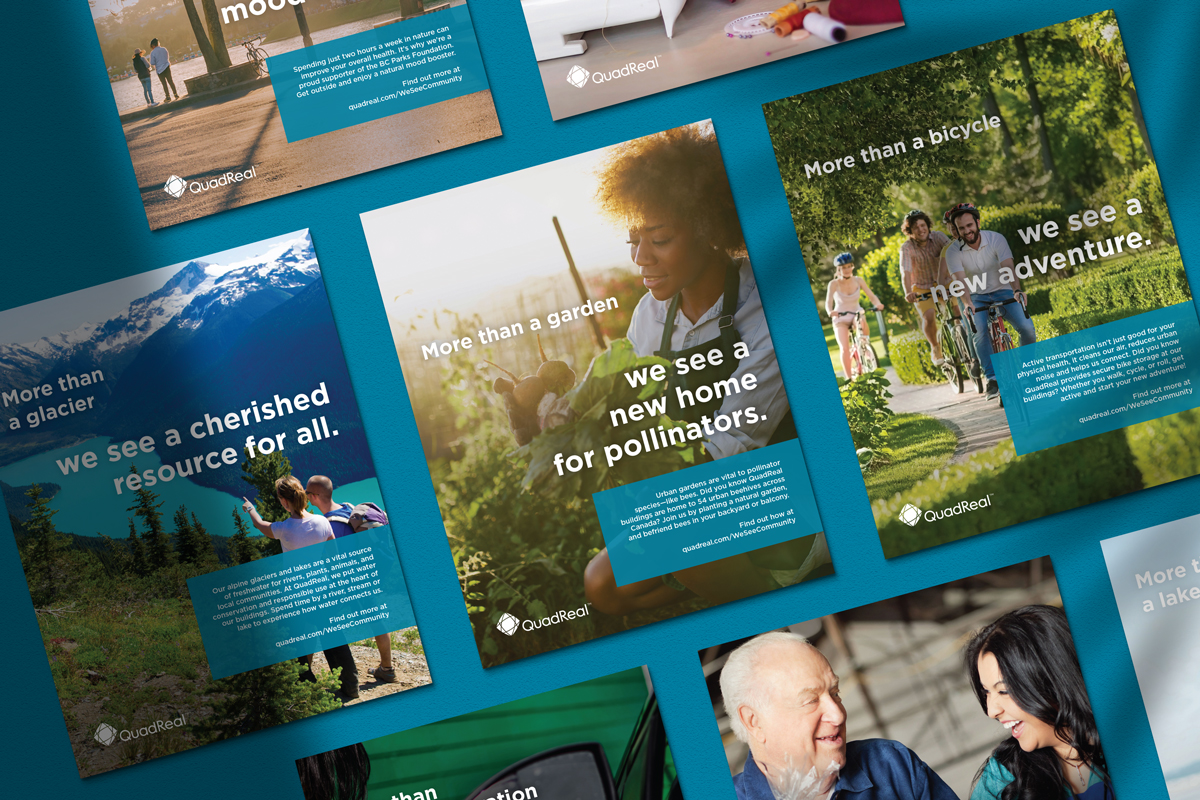 QuadReal
With a global real estate footprint, QuadReal's excellence in sustainability has the potential to make a positive impact at scale. Their strategy for being a responsible company and an industry leader is simple: create value by delivering better outcomes for all stakeholders. And we were humbled to support their efforts to engage those stakeholders this year.
Some highlights include helping QuadReal announce its new, science-backed Net Zero Commitment, and creating a meaningful approach to stakeholder engagement with a campaign you might have spotted in the lobbies of buildings like Commerce Court in Toronto earlier this year.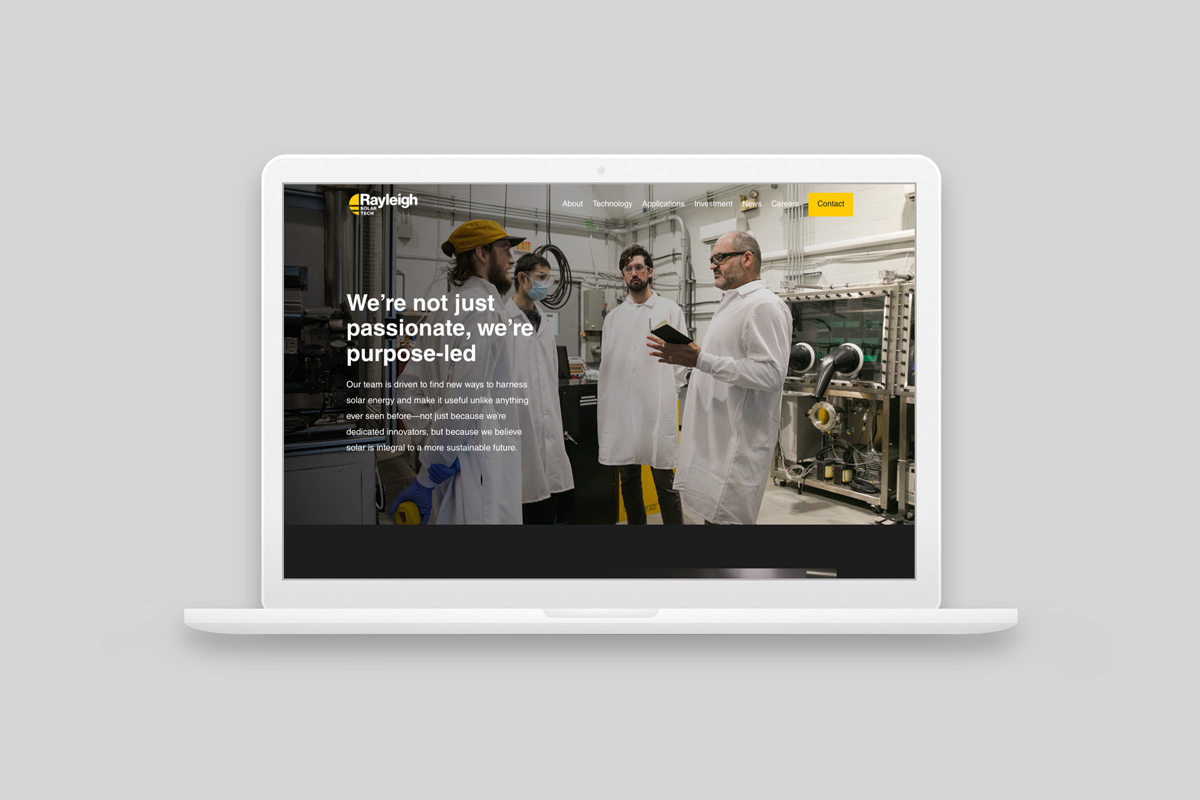 Rayleigh Solar Tech
We love working with revolutionary startups! Especially innovators like Rayleigh Solar Tech. A graduate of Sustainable Technology Development Canada's Seed Fund, Rayleigh's mission is to put solar on everything, with a flexible solar film designed to bend and adhere to almost any surface large or small, from building windows to electric cars to retail signage.
Rayleigh tapped the R&G team for a slick new website. But more than that, we helped create their first ESG roadmap with goals, timelines and responsibilities. The goal? Help strategic investors recognize that Rayleigh's environmental and social purpose is core not only to their innovation but everything they do.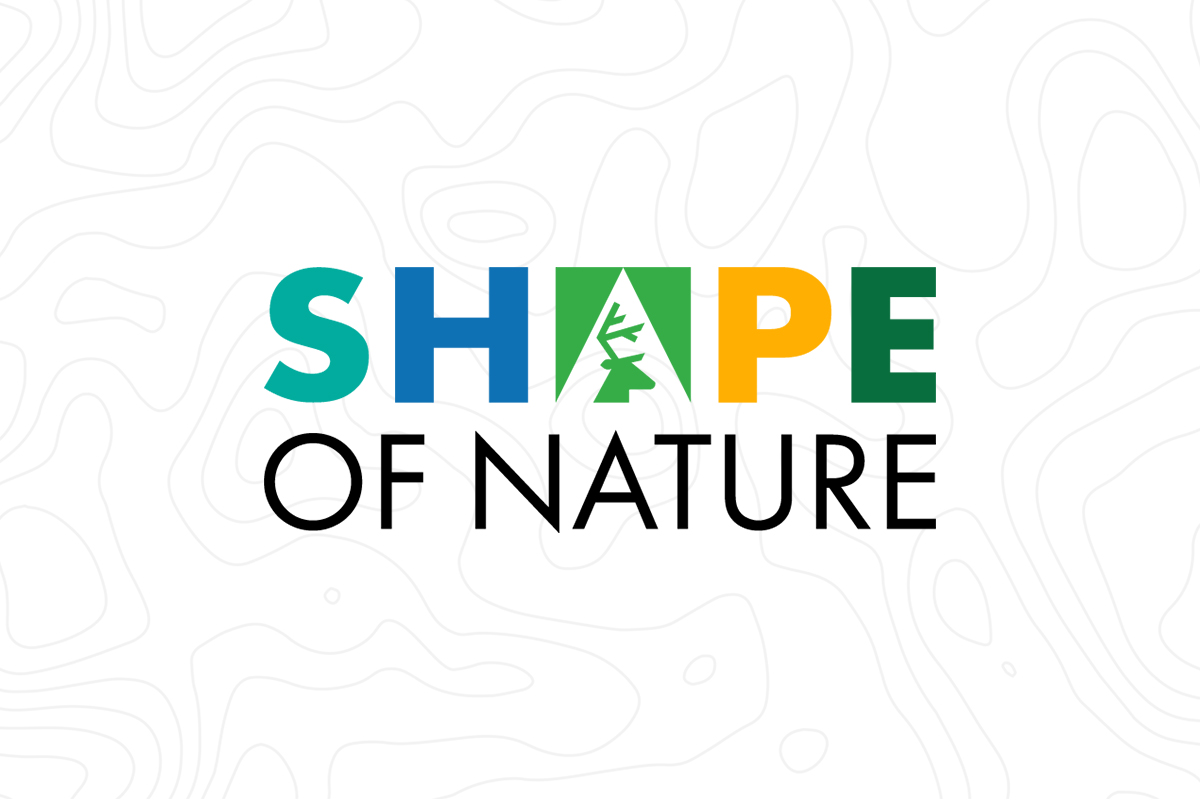 Shape of Nature
One of the challenges of the biodiversity crisis is that there is no single definitive measure to track our progress. We can understand our progress to fight climate change by monitoring the amount of carbon dioxide in the atmosphere, but there is no one measure for the health of wildlife and ecosystems.
Wildlife Conservation Society Canada's answer to this challenge was the SHAPE (Species, Habitats, Actions, Policies, and Evaluations) of Nature. And together with their team, we created a beautiful brand identity and website which provides a comprehensive clearinghouse of information on nature and conservation in Canada that is founded on science and accessible to everyone.
Thank you to our community and our partners for an incredible year of collaboration and hard work. You keep us relentlessly optimistic for the future!