Making a cleaner world
with Clean Foundation
Clean Foundation supports the fair transition to a cleaner economy and greener society.
Their
Challenge
Clean Foundation does a lot to provide the knowledge, tools and inspiration needed to lead to positive environmental change and a cleaner economy from making homes more energy efficient to green jobs to promoting sustainable transportation and more.
While their versatility as an organization is an incredible asset — it became increasingly difficult to tell their story effectively within the context of a website. They wanted to simplify the complexity of their website, making the user experience better for their diverse audiences.
Our
Solution
The project began with a collaborative discovery process that took all the internal stakeholders into account. We then created a new user experience to improve navigation and were able to reduce the total number of pages from 115 to 28 while maintaining all the core content.
The final result is an experience that tells the Clean Foundation story more dynamically and simplified complexity without compromise.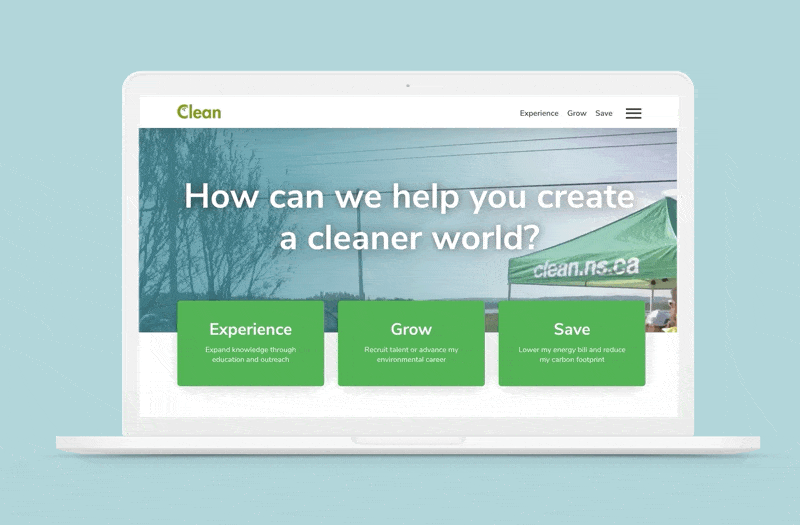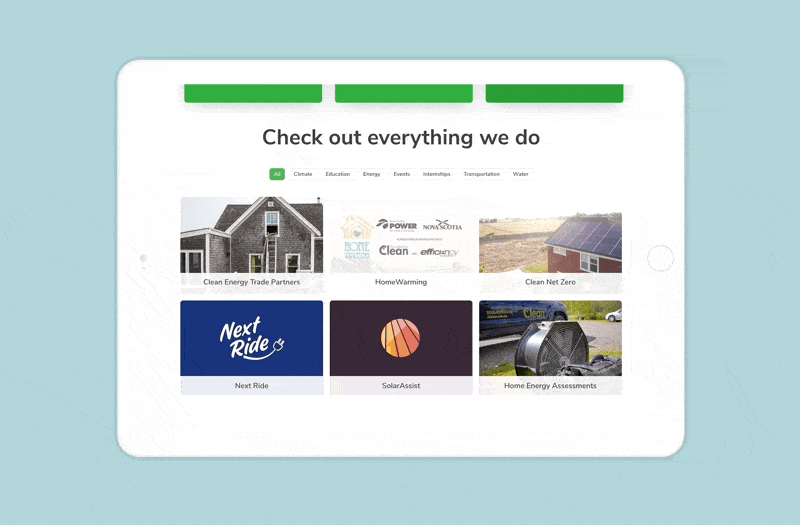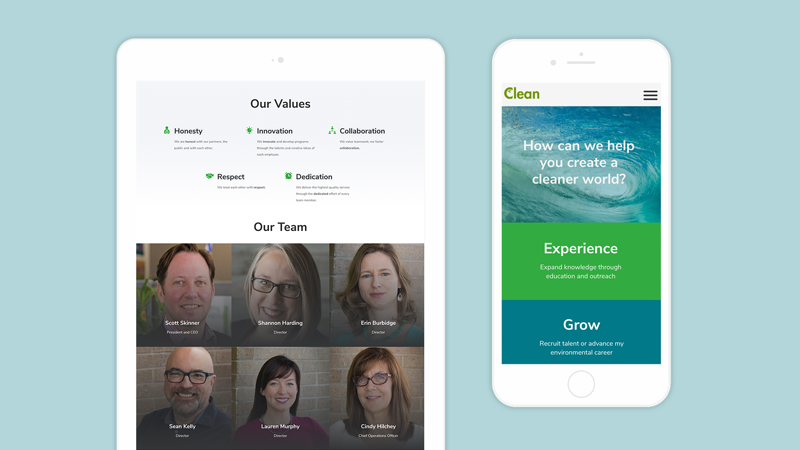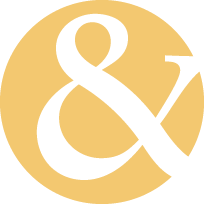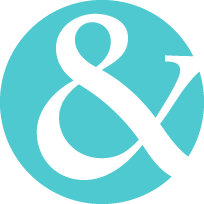 Let's make real change together