Growing solar across Canada
with Polaron
Polaron Solar uses an innovative approach to make solar more affordable for Canadians.
Their
Challenge
Polaron is one of the largest residential solar companies in Canada—with over 3,500 installs across the nation. But in a similar fashion to other successful businesses, they had outgrown their brand and needed a website redesign to facilitate future growth.
Polaron came to R&G with two challenges: to create a new, consistent brand identity that reflected their position as leaders in the Canadian solar market and to update their website with the goal to communicate the company's new installation-focused proposition through a new, compelling digital touchpoint.
Our
Solution
To differentiate Polaron in the competitive solar industry and appeal to its target market, we designed a welcoming, yet progressive, visual identity. This approach helped the brand stand out from the colder and more conservative identities common within the solar provider landscape.
After completing the visual identity, we moved into the website redesign from the ground up. Through close collaboration with Polaron's team, we were able to create a more streamlined experience for users on both desktop and mobile that highlighted their services with a drive toward conversion.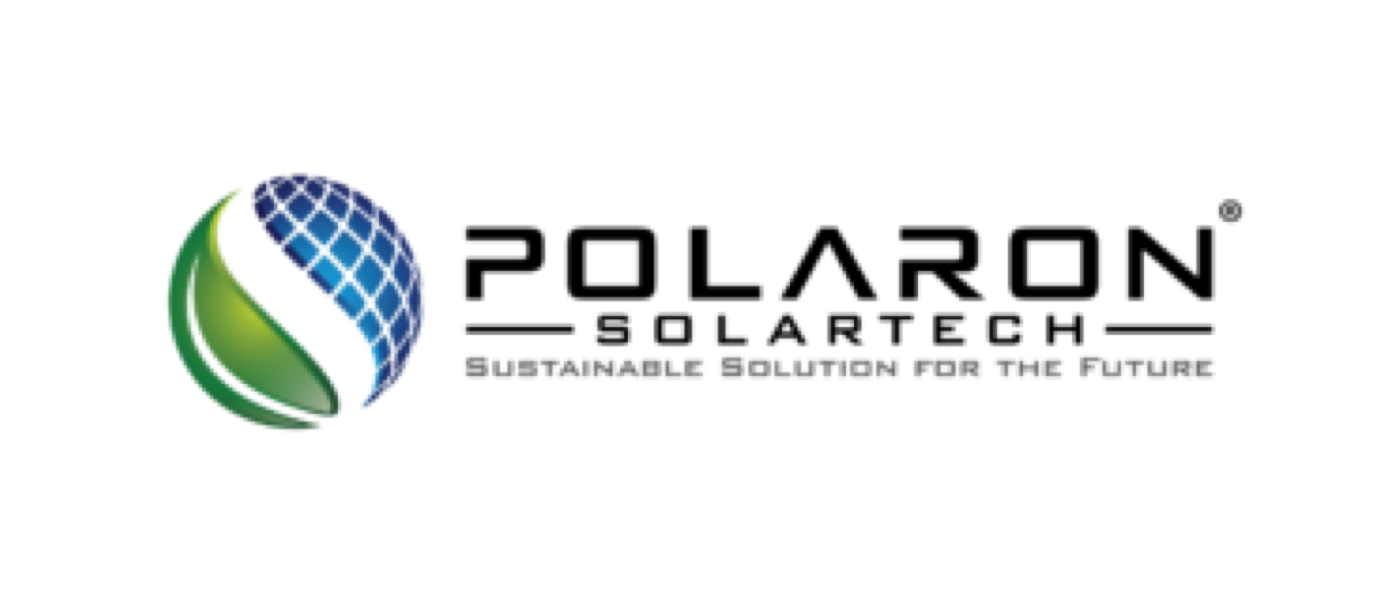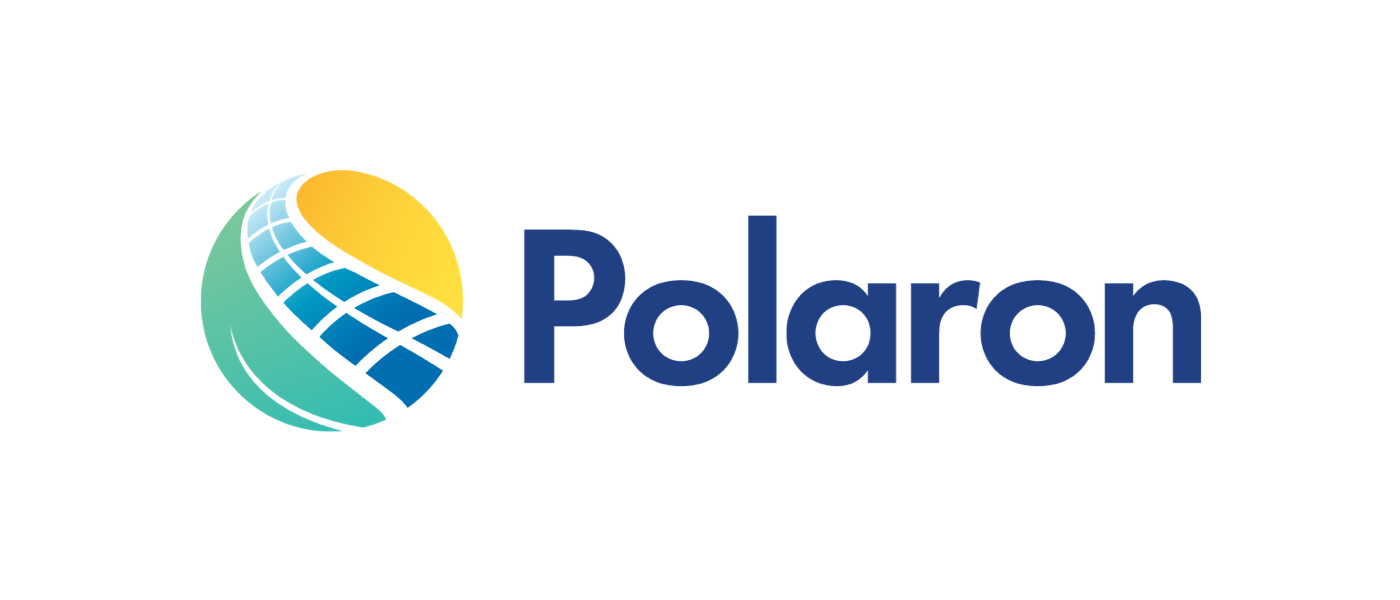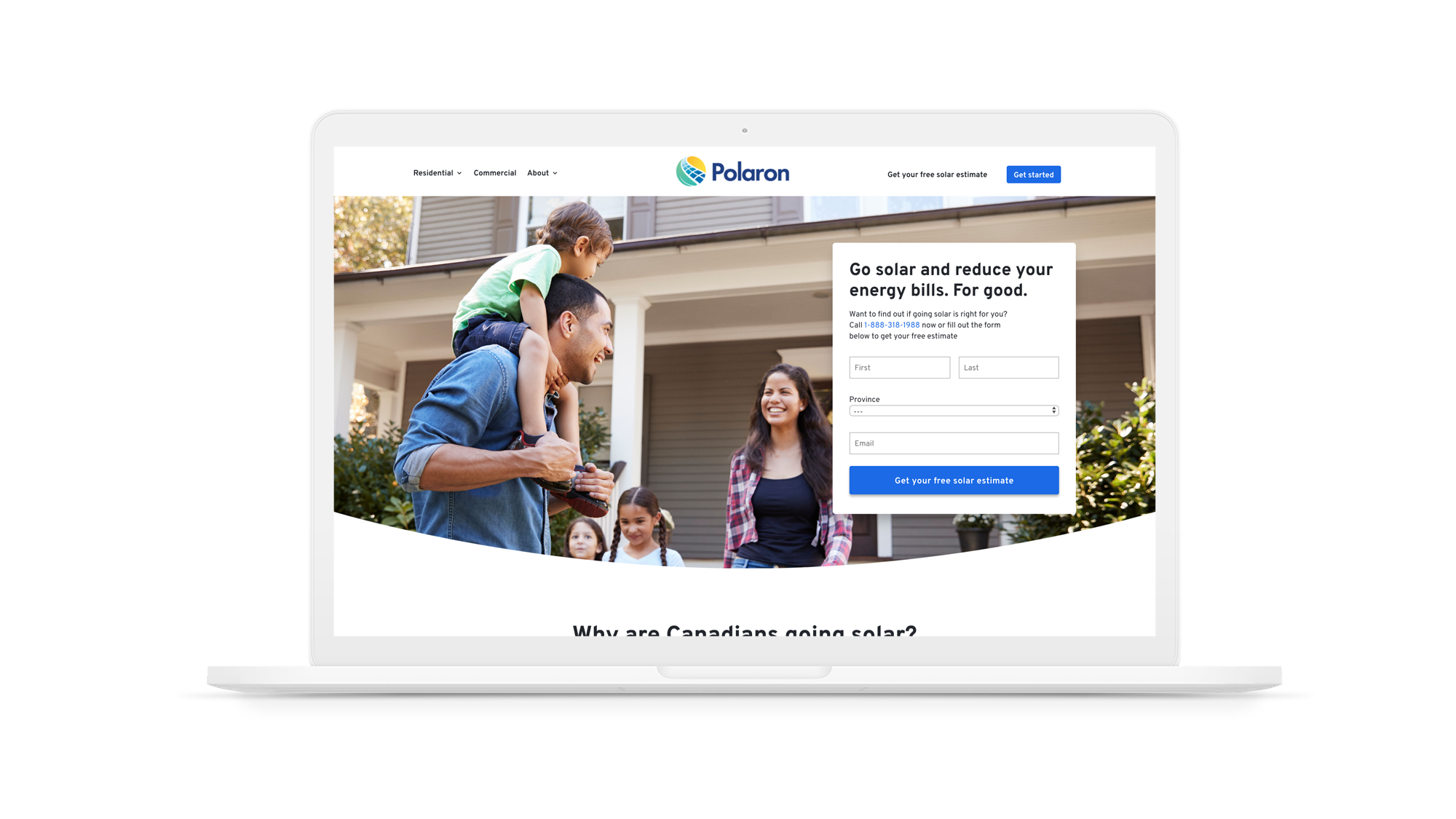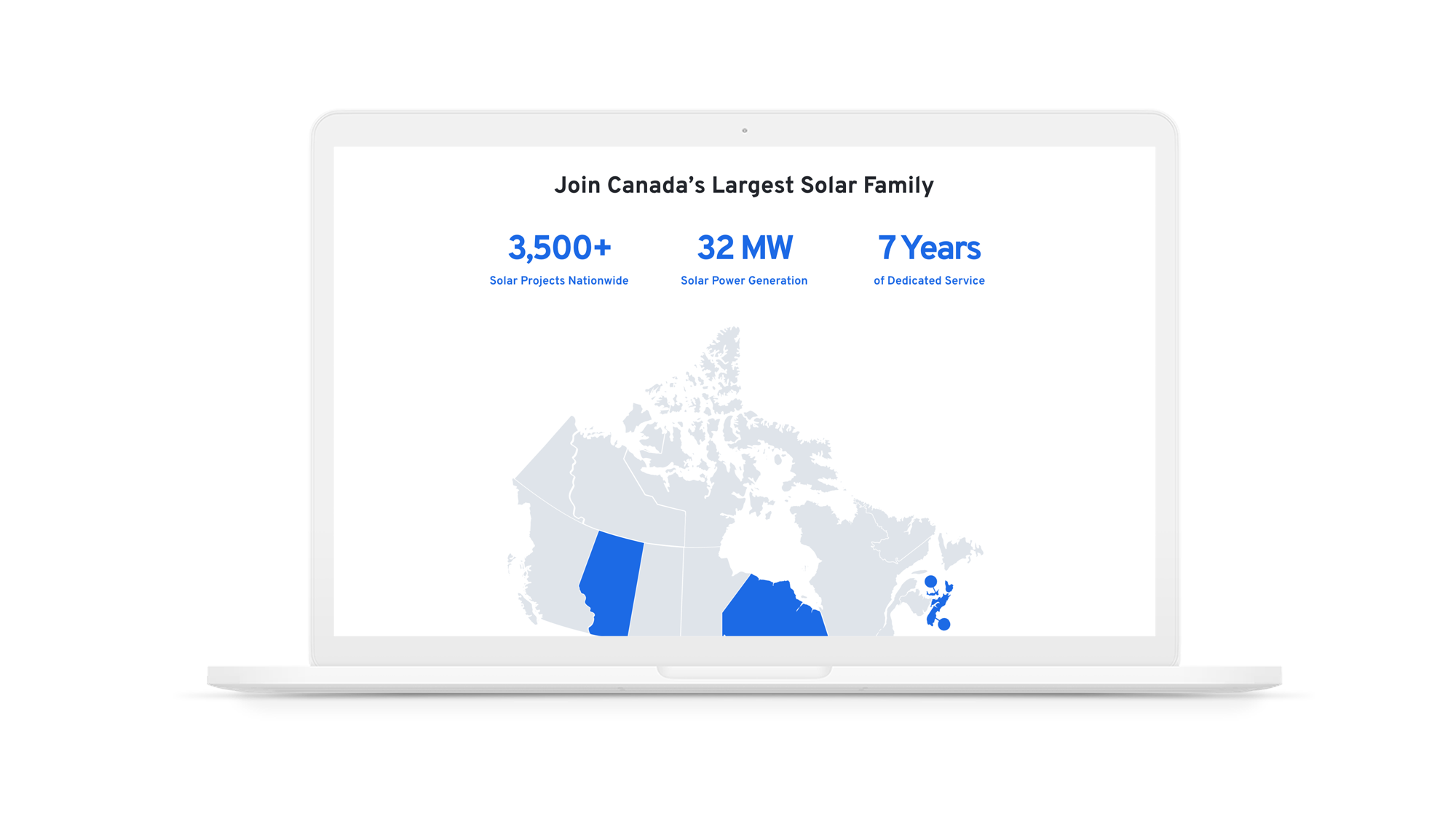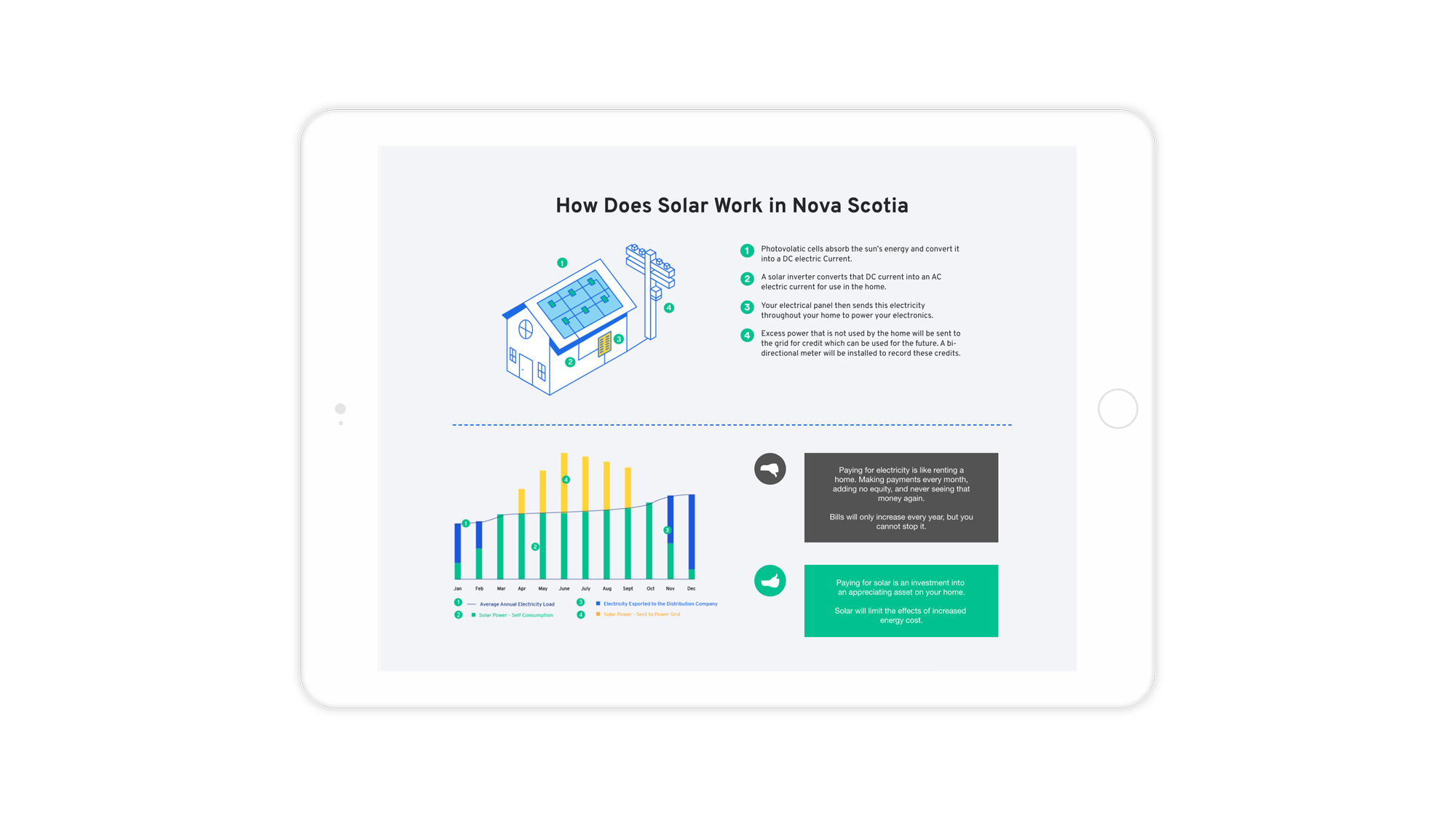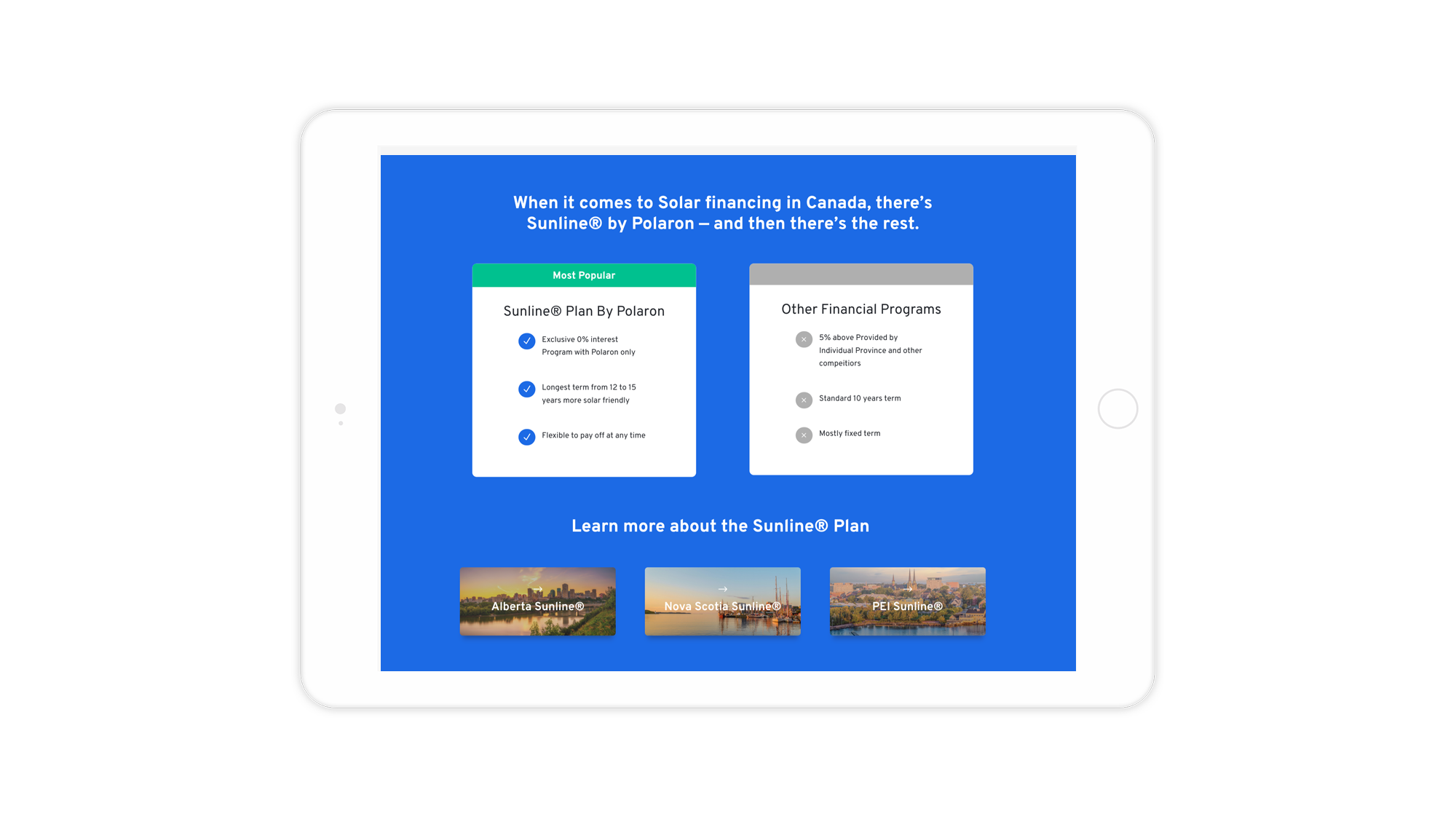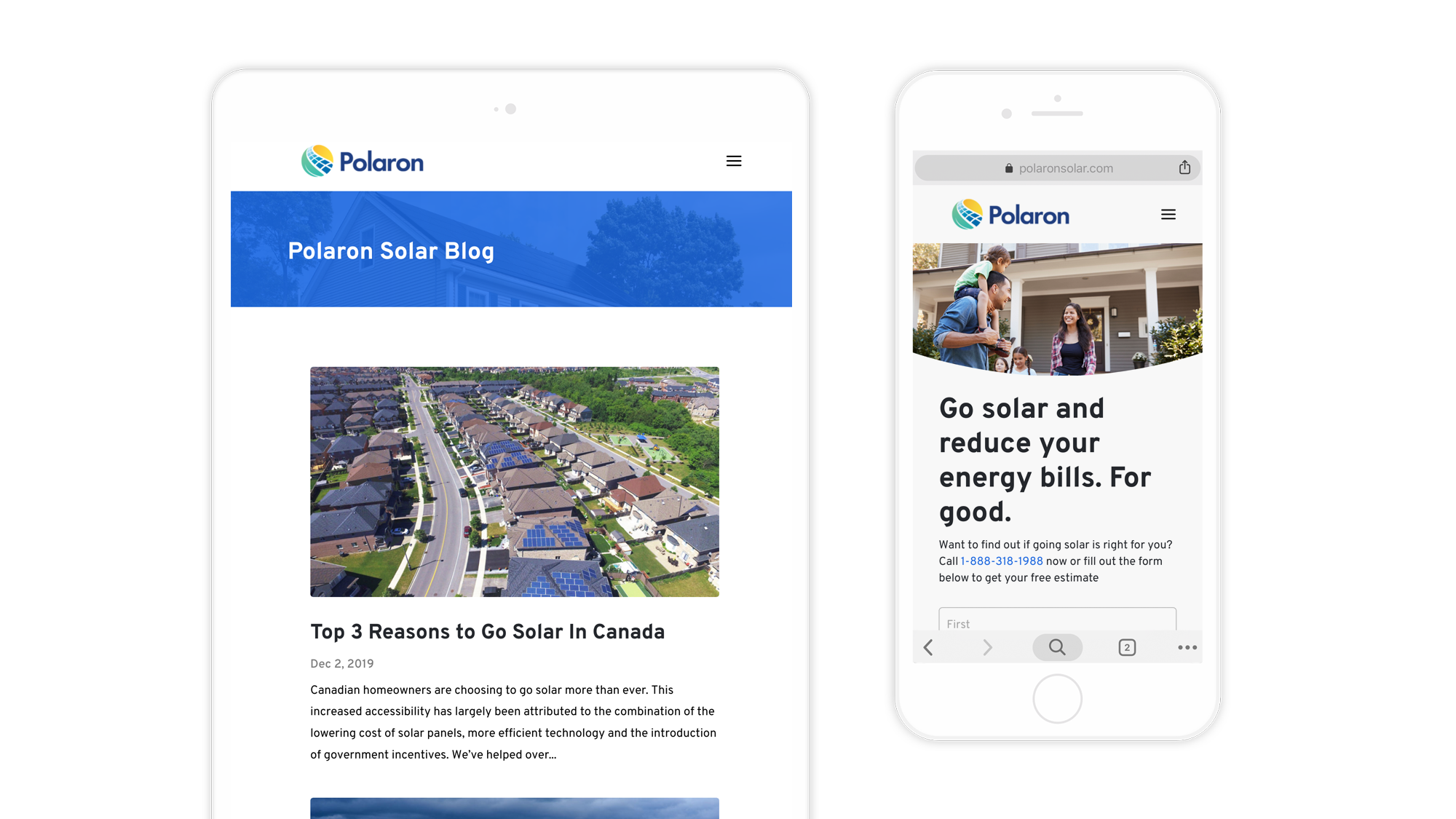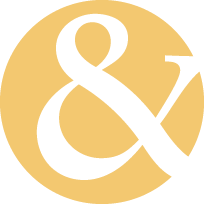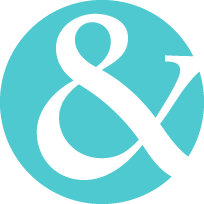 Let's make real change together