What does it mean to be a certified B Corp?

If you haven't heard of B Corp yet (the certification, not the 'benefit'-type corporation)—let us introduce you. 
Nonprofit B Lab created the B Corp Certification a mere decade ago, but its worldwide reputation has grown exponentially. It's often thought of as the darling of responsible business accreditation amongst sustainability professionals and corporations in the know. 
The reason? It's tough to get. Like, really tough. 
Only 1 in 3 companies evaluated successfully wind up completing the B Impact Assessment. In Canada for example, there are still very few companies to achieve it (just over 300 at last count).
So what is B Corp?
Short for Certified B Corporation, B Corps are corporations certified as social enterprises according to B Lab's robust assessment. The certification is awarded only to for-profit companies who meet a rigorous set of criteria for their positive impact across 5 key "impact areas." These span Governance, your Workers, your Community, the Environment and your Customers. 
The first wave of B Corps were certified in 2007. As of last year, 3,500-plus companies spread across 150 industries in 70 countries could claim the honour. These B Corp status-holders include big names you might recognize, like soapery giant Dr. Bronner's, outdoor gearmaker Patagonia, and global ice-cream purveyor Ben & Jerry's.  
We're excited to share we're now part of this rarefied group. We're joining just a handful of agencies across Canada setting some of the highest standards in social and environmental performance. 
With all the buzz around B Corp in sustainability circles and beyond, it's no wonder we get plenty of questions from our network. How difficult are B Corp requirements? Is it worth it? Why do it at all?
Now that we've been through the experience ourselves, we're happy to share our top lessons and key tips. If you're considering putting in the extreme effort it takes to join the B Corp ranks, read on.
How do you become a Certified B Corporation in Canada?
B Lab is driven by the philosophy that business can be a force for good. The hard-to-get certification assesses a for-profit company's environmental and social performance, their transparency and their accountability. 
B Lab's holistic approach to measuring a business's impact is focused on the question of how a company creates value for non-shareholding stakeholders—from their employees to the community to the planet.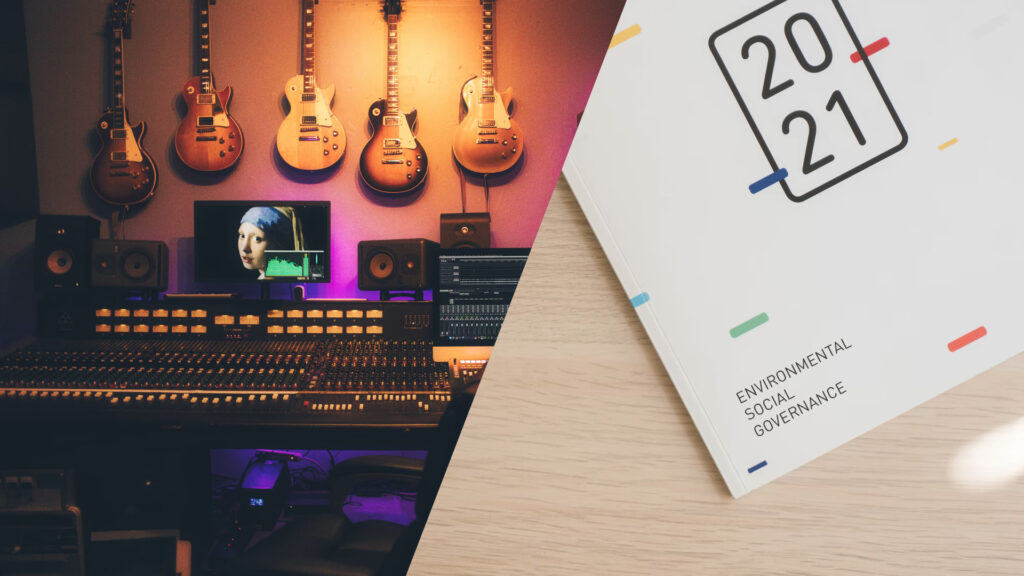 B Lab awards points for your tangible, metric-based performance. Your company is eligible for certification when it's able to cross B Corp's set performance threshold. 
As a final step, you must "seal the deal." You have to amend your incorporation documents to articulate that the interests of all stakeholders (not just the people who own the company), are central to the fiduciary duties of your directors and officers. This legal status update represents your commitment to a fundamentally unique, mission-driven corporate philosophy.
Why did we want to achieve B Corp Certification?
Well, because it's not enough to talk the talk.
If we claim to be able to help organizations make a more positive impact, and embed sustainable practices into their operations—we also need to prove ourselves on that score. Because it's the right thing to do. But also because there's a strong a business case for business for good.
Now that we've earned B Corp status, we can demonstrate we're organization concerned about our impact and our shared value—and we have a transparent track record to back it up.
B Corp status can also help set us apart from other, traditional communications consultancies. The certification helps potential partners and clients who believe as we do (that business should be about more than short-term gains) recognize a values alignment. 
Most importantly, in a world where 'greenwashing' is commonplace from companies seeking to capitalize on the latest trends, B Corp helps us track how authentic we are about being better as a business. It keeps us grounded in something measurable, and helps us prove we're genuine. 
If you want to get serious about being a responsible business, B Corp Certification is probably a good place to start. It's also a great way to help your customers sort through what's real, versus what's just marketing hype when choosing between you and one of your competitors.
Here are the top 10 lessons we learned while becoming a B Corp
Here are our biggest takeaways.
1. Is it worth the investment?
For R&G, the certification is already paying off.
How? Since becoming certified we've received a lot of positive feedback, which is exciting. And with B Corp momentum building seemingly month over month, we also have more clients interested in becoming B Corps themselves.
This means more opportunities for us to help others make an impact!
2. How does the point system work?
Let's talk about the points you need.
A set number of points are awarded depending on your answers to each question across the B Impact Assessment. You'll need a score of 80 to achieve certification.
Great news for all the social enterprises out there—the easiest way to earn the most points is by being truly purpose-driven and impact-based. This means when social or environmental impact is embedded in your business model, it'll probably be a bit easier to earn points.
You can certainly earn your B Corp Certification without being a social enterprise, but you'll have to hit very high performance benchmarks in all other categories (not necessarily a bad thing).
3. You'll likely lose points along the way
If you attend a B Corp information session, pay close attention to any warning that you'll likely lose points during the verification process. It isn't an understatement.
Don't submit your final assessment at the minimum threshold of 80 points unless you are absolutely certain all your 80 points will count.
Without a sure thing, you run the risk of missing the mark and having to start the process again. B Lab recommends at least a 10-point buffer, but we think you should shoot the moon.
Try for at least a 20-point buffer to be on the safe side.
4. Prioritize point-winners
There are certain criteria in each impact area worth more points than others. Focus these point-winners. Their high ranking directly correlates to the biggest-possible positive impact you can make.
A great example? Ensure all your employees are paid a living wage.
Side note, you don't just earn a higher number of points by setting this standard—your team will also be happy to earn a fair and sustainable income. And recent studies suggest that companies paying a living wage don't just perform better, they also contribute on the whole toward greater global economic and environmental sustainability for everyone.
5. Start your team handbook today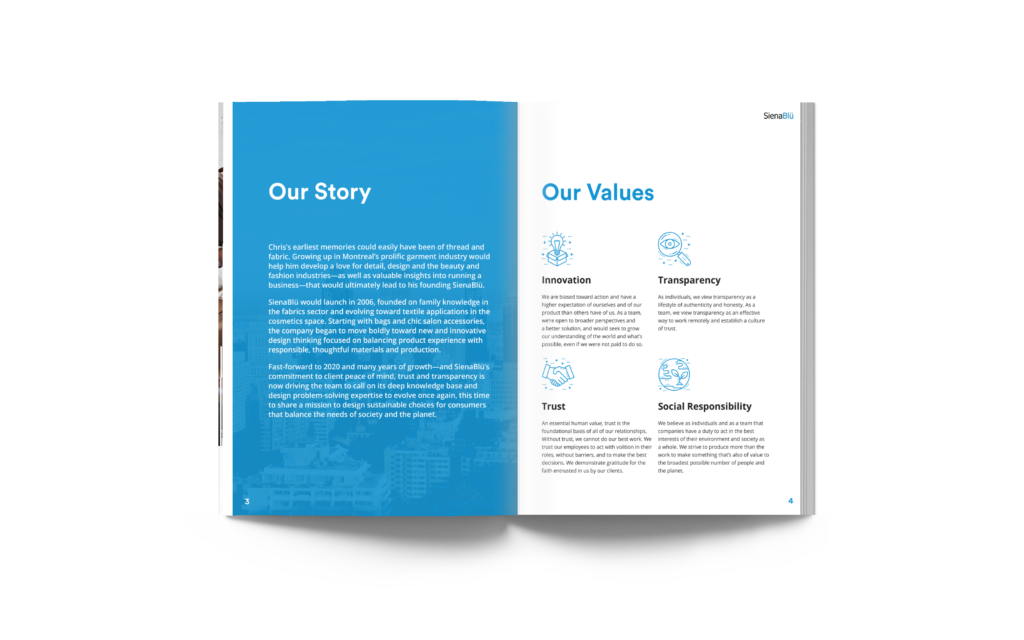 Starting your team handbook should be a high priority, even if you're not thinking about starting your B Corp assessment any time soon.
A handbook is where your employees are going to find a lot of useful intel. It typically includes policies about employee benefits, codes of ethics, directions to training or organizational charts, your expectations for employees and even your environmental policies.
This is all documented information you'll need to earn points for your B Impact Assessment. A great team handbook is also the cornerstone of your corporate culture.
6. You don't need high scores in every category
The B Corp areas of impact are broad and every category is important. But unless you've been working at this for a long time, you may not be able to focus on all of them.
The good news is you don't necessarily need top scores in every category. That said, you'll have a tough time getting certified if you totally neglect one.
If you're struggling to meet expectations in one category, take your time, do what's reasonable, then reassess.
7. Getting certified is a major time investment
Depending on how far along you are and what you need to do to meet the minimum point requirements, you can expect to spend as much as 100 hours to start.
When we worked through our assessment, we spent this time gathering materials, drafting policies we were missing, coordinating with our team, and managing the submission process. Don't be surprised if it takes even longer though! This is especially true if you're a larger company, or have a lot of work to do to earn points.
8. B Lab has their own timeline for assessment and certification
Don't forget B Lab's own timeline, and the fact that you might be waiting in the queue even after you complete your own process.
If you meet the minimum requirements, B Lab will assign you an evaluation analyst to review your answers and request further documentation. This will probably require multiple rounds back-and-forth, especially if they have questions or follow-ups. If you still have enough points to move ahead after this review, your file is sent to a second B Lab analyst who audits and verifies the information and makes a final decision.
It took nearly half a year from the time we submitted to process the final certification decision.
9. B Corp Certification doesn't have to be costly
If you're like us, you'll find the biggest cost is the time investment.
Plan to reassess what you're currently spending when it comes to employee benefits—healthcare coverage or your budget for professional development for example.
But heads-up, these costs don't have to be overly large or exhaustive, especially if you're a small organization. There are affordable options if you're willing to get creative. Choosing an individual coverage rather than a group plan for health benefits can sometimes work just as well.
Also keep in mind, investments in sustainability typically cost more upfront, but pay dividends in the long run. The amount of money you save on employee turnover because you've fostered a healthy work environment will yield longterm rewards. 
10. Don't try to greenwash your way through B Corp
Probably the most vital point we'd like to share—don't greenwash.
B Corp Certification should be taken seriously. It's really core to how your business operates. You can't just pen some policies that wind up on a shelf collecting dust. You have to demonstrate tangible action in every category.
If you're not fully committed or invested in becoming a benefit corporation at all levels of your organization, B Corp may not be right for you.
But if you are ready to re-imagine the fundamental building blocks of your business, we hope you'll join R&G and other B Corp leaders, and become an important catalyst for social change.